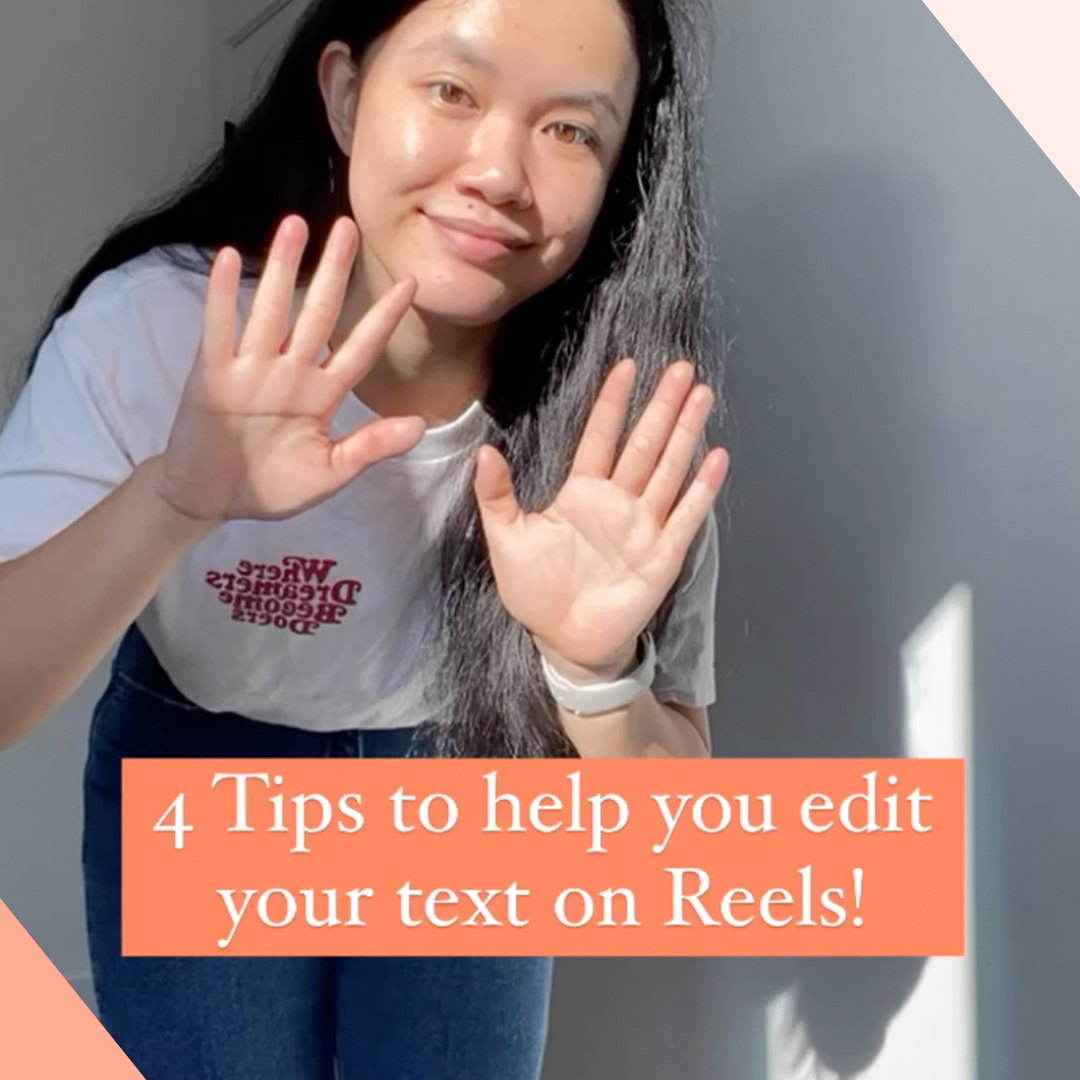 In our recent blog post, Reels vs. IGTV: What You Need To Know, we shared what kind of content we recommend for you to use Reels. However, a common question we've seen floating in the webosphere is "how do I edit text on Reels like on TikTok?!"
Have no fear, we've got you covered! Here are the things you need to know about editing text on Reels that will make everything make sense!
Text appears in the order you write them

As you type in your text, and especially if you are splitting your text with the intention of having them appear at different times, boxes with the first words will appear as you type them at the bottom of your phone screen. This might feel odd because the text is already on your screen but it makes sense if you want your text to appear at different times during your Reel.
Tap to change text duration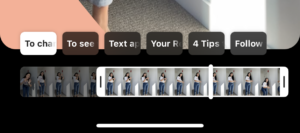 Here's where the previous tip makes sense: you need to tap on the box corresponding to the text to be able to change the duration the text appears on the screen. Similar to TikTok however, the slider is extremely finicky so a steady finger will make it easier. If you later decide that you want to change the duration to a different time frame, you can just click the same box to update it!
Tap to see other text placement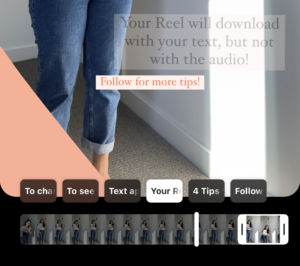 Here's where it can get confusing :
While you are editing and adding more text and changing the duration that they appear, all your text will remain on your screen so you can easily see where your other text is and will appear.
If you save your draft and come back to edit it, you will need to individually click on the small boxes at the bottom to have them appear back on your screen to see text placement.
Download your Reel with text (and other edits) but without audio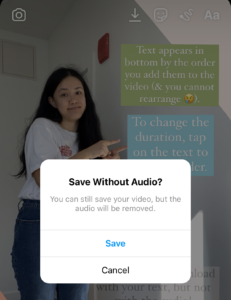 If you are using audio from Instagram's music library, once you are done editing your Reel with text, filters, or doodlings, you can download it (with no Instagram watermark!!) but it will not come with the audio you chose at the beginning. We recommend downloading your Reel before you post it especially if you are planning on recycling your Reel onto another platform like TikTok.
A Warning: If you decide to download it after it's been shared on Reels, it will have an Instagram/Reels watermark and your Instagram username on the bottom. One way to remove it could be to crop it out but… why not just get into the habit of downloading it without the watermark to begin with?

Bonus: Delete text without waiting for them to appear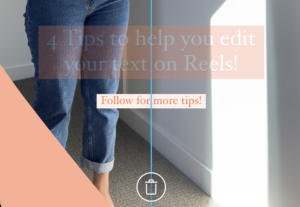 Here's a feature TikTok does not have! You can delete text when they appear on your screen, OR you can just simply tap on the text box you want to delete at the bottom, it will appear transparent, and then you can just drag it to the trash! Super easy and definitely a time saver.
Other Reel Editing Tips:
Your video will pause as you type which will help your train of thought!
Editing a Reel is mostly similar to editing an Instagram Story because it provides you with the same editing features. The only difference is now you are editing a more "long-form" video and you can get into position with their timer.
You can upload clips from your camera roll and splice them together – however, our recommendation is to have all your clips put together on a separate app (we love InShot!).
The Align feature is great if you are trying to do a timelapse of something like a meal you are cooking.
Editing on Reels will feel the most complicated out of all Instagram features, but don't let that stop you from utilizing Reels to grow your business! Give yourself time and lots of patience.
Looking to learn more about social media marketing and how you can use it for your business? Contact us for a free consultation today: info@mettermedia.com or 617-294-6295.
The post Tips for Editing Text on Instagram Reels (+ Bonus Editing Tips) appeared first on Metter Media | Boston Social Media Management.
Go to Source of this post
Author Of this post: Sophia Liu
Title Of post: Tips for Editing Text on Instagram Reels (+ Bonus Editing Tips)
Author Link: {authorlink}